EL TOPO + HOLY MOUNTAIN by Alejandro Jodorowsky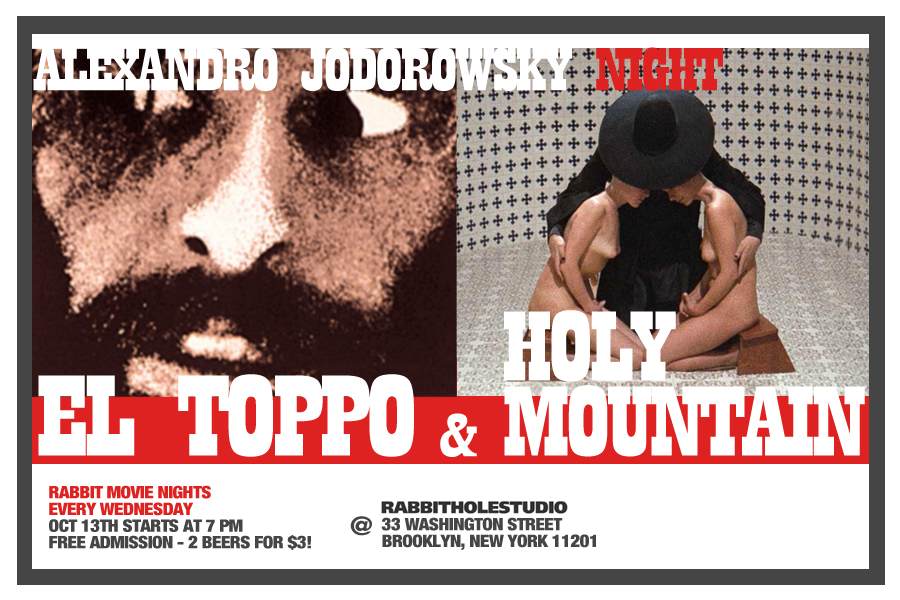 We're happy to introduce our new MOVIE NIGHTS series every Wednesday at the Rabbitholestudio!!  This Wednesday Oct 13th we will feature two films from Alejandro Jodorowsky - the spiritual/disturbing/psychedelic masterpieces El Topo & Holy Mountain.
Starts @ 7pm (but come anytime!)
FREE ADMISSION and cheap beer!
COME and please SPREAD... the WORD!!