Friday, May 20: SESSION 3 Angeli and Emery Medina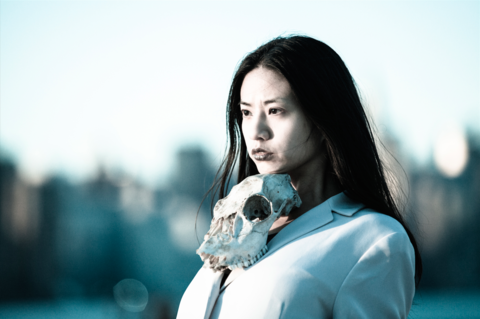 The Espejo Organization for the Arts presents "EOarts Performance Art Series 2016: Session 3". The third night of this four-night series will host two performances; "Bone Minus One" by Angeli and "Nightmare in White" by Emery Medina on May 20th, 2016 at Rabbithole Projects.
"Bone Minus One" is an ongoing performance amongst and with the audience. I individually invite those present to hold the skull between us and move together. We make space; we hold death. Angeli lives and works in New York. Her work creates conditions for transformations of the body, as a strategy to illuminate socio-cultural constructions of identity, and the possibilities of being otherwise. Recurring frameworks traverse phenomenological experiences of emotion, for example, intimacy, vulnerability, memory and loss, as enabling affective forces of the body. Current interests include kinesthetic intelligence and the more than human. Her educational background includes a MA in Performance Studies from Tisch School of the Arts, New York University '12, and a BFA from Parsons '11.
"Nightmare in White" is an ongoing performance piece that presents the audience with a masked woman in bridal attire. Embodying what is left of a women who chased after the American dream and marriage and was broken by it, Emery Medina awaits for the audience's reaction and interaction. Medina's work explore themes of pop culture, social media usage, the female body, and position of women in our society. A multidisciplinary artists who spent most of her artistic career making large scale paintings and sculptural masks in an abstract-expressionist style, Medina uses pop culture motifs and the female figure with bold vibrant colors and shape in her work. She is a New York-based artist and a graduate from the Fashion Institute of Technology with a major in Fine Arts and minor in Art history.