Sunday, July 17: 6 BR APT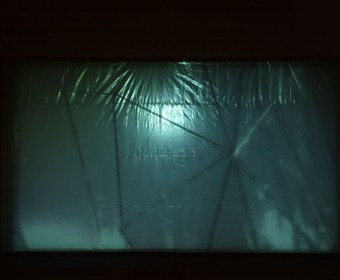 In this pop­up show, artworks from 6 individual artists will be presented.
This show is to discover and recreate the sanctuaries of the individual artists' practice. As individual artists observe the world through their own distinctive lenses, their art becomes projections their perceived realities. Their lenses come with variations of unique patterns and foci, developed by each individual artists' styles. And naturally, artworks have a tendency of portraying one's personality, state of mind, and life­style.
In the gallery space, the 6 artists will create installations of spaces where the truest form of their artworks will be shown not only as objects, but also as parts of immersive environments.
Artist Dae Young Kim works with a sense of mystery, and a fine line between invitation and uninvitation. His artworks takes forms of unfunctional, classical furnitures and interior design. Inside the classical structures, his collection of found objects and artworks are displayed only with view through a peep hole. Kim's artworks establish the audience's path towards and beyond the mysteries inside them, and thus become the artist's cabinet of curiosities.
Artist Kellie Ann Krouse's work has a two fold focus: to test material boundaries and to address boundaries placed on women by society. Utilizing hand manipulated techniques Krouse hopes to address many questions she has about the world around her through the ways she chooses to present materials.
Artist Eleanor Gollin works with fragmentation of images and surroundings. Through geometric abstraction, she explores the space between familiarity and mental association of images. By reimagining and simplifying imagery, Gollin's work aims to cause viewers to build off the vague mystery of her compositions.
Artist Paula Rondon is interested in storytelling. Her work is influenced by the iconic scenes from film, character archetypes, and the cliches of their stories. Rondon's work dissects the pop­culture images we all seem to know, which, like the classic song that's always on the tip of our tongue, we cannot seem to place the who or where.
Artist Janet Ji Min Lee creates work with seemingly organic, raw materials that translate into membranes of skin, the curves of the body, or the creases from wrinkled or stretched skin. The body is often implied by inclusion of the physical or the reference to one brought by the intimate ambience created. These suggestions to the human body are properties that invite the viewers to form a relationship with an inanimate, sterile material.
Artist Reba Kittredge Tyson's work investigates themes of compulsion, endurance, and discomfort. Madness in repetition is a part of the finished pieces as well as a meditative process of creation. Like a Mandala or a Hail Mary, the giving of self repeatedly and often destructively to the creation process is purifying and brings captivating results.
During the duration of the show, works from above 6 artists will be placed in their created sanctuaries where individual artists' distinctively perceive realities are condensed in to a gallery space. In there, dioramas of artworks in their most natural state will be shown.