Wednesday May 11: INT.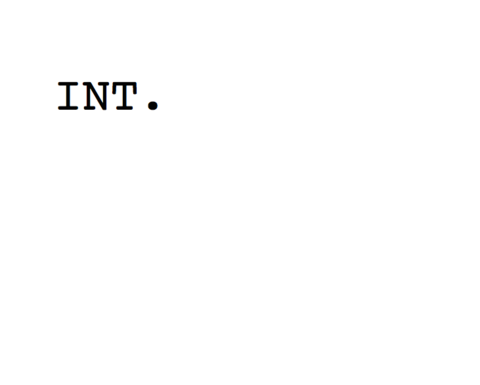 "INT." is the second collaborative theatre project at a developing stage between a filmmaker Brian Oh and a theatre maker Isa Sánchez.
Through the story of a screenwriter trying to write a script, "INT." shows how an artist struggles with a personal loss and his artistic expression. 
Site-specific, placed in an art gallery as a flexible space for multiple spaces, the story delves into the artist's isolation, imagination and undefined limits between fiction and reality. 
Brian Oh was born in Illinois, USA, raised in South Korea and spent time living in Germany as a teenager. Dropping out of college in South Korea, he moved to Chicago to pursue his film studies at the School of the Art Institute of Chicago. Soon after graduating from the school, he moved to New York City and has worked on several short films, documentary, music videos and multi-media projects. www.deeprootfilm.com
Isabel Sánchez is a theatre maker based in Barcelona. Her work is both an approximation of classical theatre forms and experimental theatre ones. She also is a researcher and pedagogue on the phenomenology of presence, movement and speaking from the perspective of psycho-physical approaches. Winner of the Ceres and Jara Spanish National Awards her work has been seen both in Spain and abroad.