ON VIEW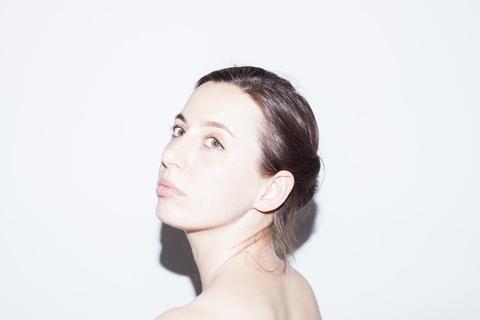 Rabbithole is proud to present: 
Reveal: 24 Portraits of 24 Strangers in 24 Hours
By Photographer Alan Winslow

Shooting performance:
Thursday, March 5th 7PM 
open to the public.
Opening reception:
Friday, March 6th 6 to 9PM
Description:
Communities are made of people with commonalities but each individual has their own story. As a photographer, I often meet strangers and am tasked with making a photograph that reveals something about them. In this exercise I'll be pushing my own limits and challenging myself to make 24 portraits of 24 strangers in 24 hours. The strangers are connected through their participation in this project, and I'll be collaborating with each of them to make a portrait that reflects some of their individual truths or stories. As the 24 hours progress, I'll be printing the portraits and hanging them in the gallery, creating over the process a cohesive community of photographs. 
Artist Statement:
My work revolves around the exploration of subculture and community. I alternately immerse myself within real subcultures and communities and document them, and construct fictional ones by making images in disparate situations and bringing them together to form a contrived community. I'm interested in the sense of inclusion and support that community members provide one another, and how the struggles, needs, and desires within these communities adhere them together. For me, photography is the perfect medium to explore these themes, because the still-framing and capturing of a moment in photographs mirrors the way communities and subcultures tend to self-isolate.
www.alanwinslow.com
www.geographyofyouth.org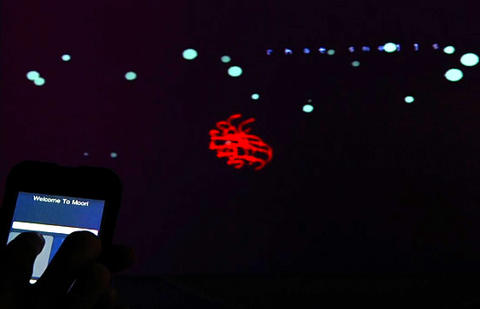 Rabbitholeprojects is proud to present: BinAural/Visual

Thursday, June 19 2014

730pm-1030pm
$5 suggested donation

Bubblyfish presents::

| moori |
http://www.bubblyfish.com/moori/

Moori allows audience members to participate in an interactive performance. Using their own mobile devices, the audience shares their thoughts via text message and multi-touch input. This user-generated data is uploaded through local wi-fi and used to generate live algorithmic audio and visuals, as well as manipulate the performer's works. The result is a collaboration between performer and audience; a real-time audio-visual composition and a dramatic narrative..

Moori is an ongoing development project. It was exhibited at NamJunePaik (NJP) Art Center in Korea as an interactive installation and presented at ACM Creativty & Cognition 2011
Moori is an interactive performance combining audience-participatory narrative and audio-visuals. Moori allows users to build real-time collaborative storytelling through exchanging messages. Dynamic narrative is established through open dialogue among participants and through questions and answers posed by audience and the system.
Bubblyfish is Haeyoung Kim. Based in NYC, she has worked as a sound designer,audio engineer, and interactive artist. Her work has been presented in various museums, clubs, festivals, and galleries including The American Museum of the Moving Image, PS1, Mutek, File Festival, Lincoln Center Walter Reed theater, and Kunsthalle Wien. http://www.bubblyfish.com/AboutMe.html
This performance will be augmented with content and support by musician Alex Kiefer. http://exilefaker.info/


Presented by

I/O - Chip Music NYC
iochipmusic.com

I/O Chip Music's sister show, BinAural/Visual is a showcase of mixed media art and music. The aim is to provide a space and audience for artistic and experimental endeavors of mixed media artists, chip musicians and visual artists.

Rabbithole is proud to present FUTURE FORMER SELF

Music by CHAPPO and Monogold
Art by Elena Stonaker and Benjamin Clarke

Curated by: Caitlin McGarry and Nyahzul

Friday October 18th
7-11PM
$10.00

Sponsored by
Brooklyn Brewery http://brooklynbrewery.com/
Espritu Lauro Mezcal tasting 7:30 to 8:30PM http://www.espiritulauro.com.mx/

MUSIC

CHAPPO
http://www.chappomusic.com/main/

Chappo is announcing the completion of their new album Future Former Self with a collaborative multimedia art event. Come celebrate with the band as they lead you into a new musical world where vibrant dreams become increasingly warped, your sense of time stretches and your perception of reality unravels.

MONOGOLD
http://monogold.bandcamp.com/album/the-softest-glow

Monogold is a three piece hailing from Brooklyn, NY. Their DIY approach has enabled them to record, produce, and self release their own unique sound from their personal studio. Their 2009 EP, "We Animals," and their first full-lenght album, 2011's "The Softest Glow," continue to recive rave reviews from blogs and magazines throughout the US and abroad.
In November 2011 the band performed at the press release for Google Music in Los Angeles, performing with such artists as Busta Rhymes, Maroon 5, and Drake. They also went to Cannes in 2012 to play along side Friendly Fires and Crystal Castles on the PAntiero FEstival. At home on New York, they have played with Bear HAnds, Kyp Malone (TV On the Radio), Hot Hot Heat, ... And You will Know Us By The Trail Of Dead, Hooray For Earth, YACHT, and in late 2012 joined CHAPPO on a successful Midwest tour.

ARTISTS

ELENA STONAKER
http://www.elenastonaker.com/

Elena Stonaker is a textile artist and painter living in Los Angeles. Her work involves creating ceremonial images, objects and wearable art. Instagram: elenastonaker

BENJAMIN CLARKE
http://fearache.tumblr.com/

Benjamin Clarke is a story teller.
His drawings and paintings have an undeniable narrative quality. Also, his unique color palette and beautifully bizarre cast of characters simply grab your attention.
Benjamin graduated from Pratt Institute in 2009. He has shown his work at a variety of established galleries in the NYC and beyond, including group shows at Manhattan's Secret Project Robot & Last Rites Gallery, White Walls Gallery in San Francisco & Brooklyn's Ad Hoc Art.
The Tenderloin Television (TLtv) series is a psychedelic interpretation of own his heaven and hell on earth.
Clarke's work will definitely put a somewhat disturbed smile on your face as you attempt to figure out just what these strange yet beautiful stories are really trying to reveal.
Pages