ON VIEW
RABBITHOLE PROJECTS & MANO A MANO
Mexican Culture Without Borders are proud to present
"SERENADE FOR NEW YORK" An exhibition by PAOLA NUÑEZ SOLORIO
Curated by Nyahzul
THURS April 4th Opening Reception 6-10PM

SPECIAL PERFORMANCES BY
Mariachi Tapatío de Álvaro Paulino
Mariachi Real de México de Ramón Ponce
Paola Núñez Solorio is one of the most dynamic visual artists working today. Immigration, tradition and solitude are some of her recurring themes. Núñez Solorio has the exceptional ability to capture candid moments and expressions that translate these intense emotions through her images.

Paola Núñez Solorio graduated from the International Center of Photography in 2010. Since 2005 she has been widely exhibited in the United States and Mexico. She has been the recipient of several international photography awards, such as 2nd Prize at the Julia Margaret Cameron Award, Silver Medal at the Prix de la Photographie Paris 2011, finalist at Exposure, finalist at Havana Times, and finalist at the National Geographic-PDN World in Focus Contest. Her work has been published in the New York Times, Cuartoscuro, PDN, Popular Mechanics, Havana Times, and One Life Photo Book, as well as in web portals worldwide.

ABOUT THIS EXHIBITION

Mariachi is a fundamental element of traditional Mexican culture, a vehicle for the transmission of heritage and history from one generation to another. This project aims to share, preserve, and honor Mexican culture and the people invested in keeping their traditions alive. No culture can subsist without people passing on their legacy to younger generations, a tall order for immigrants in particular.

Support for the exhibition Serenade for New York is provided, in part by, Cantina Royal, Colgate, Genesis Beverage Brands, Rabbithole Projects, and public funds from the New York City Department of Cultural Affairs, in partnership with the City Council.

For more information:

Paola Núñez Solorio

Mano a Mano: Mexican Culture Without Borders

New York Times

New York Times Slide Show

NBC Latino

Yahoo Noticias

COSMOPOLITAN

Cuarto Oscuro

El imparcial

EL porvenir

Proyecto 40

Mexico Migrante

Caracteres.mx

Picasaweb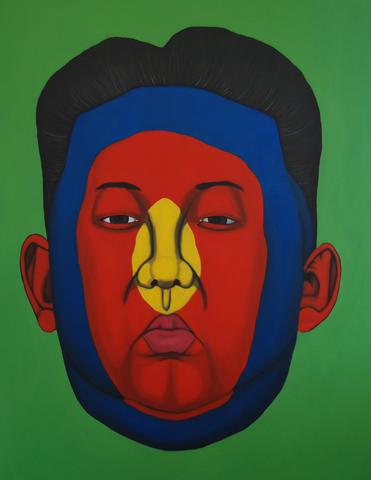 Hail Kim!, 2012, Oil on canvas, 48" x 60" inches
BORIS BRENMAN
FACE/OFF
SEPTEMBER  28-30, 2012
Opening Reception:
Friday, 28th September, 6-10PM
NEW YORK – Boris Brenman's solo exhibition, FACE/OFF opens at Rabbithole Projects in Brooklyn on September 28, 2012 as part of the Dumbo Arts Festival. Brenman's enigmatic but powerful paintings merge fictional narratives and the possibility of an alternate universe with a brazen honesty in portraiture. 
The works in FACE/OFF reveal a satirical, no-holds-barred approach, whether it is a humorous glorification of Russian President Vladimir Putin as the savior of Moscow or an emotional portrait of a tattooed woman leering at the viewer. Therefore, the works reflect the artist's personal angst and struggle in comprehending the nature of man. This is apparent in Hail Kim!, a large portrait of the North Korean head of state, Kim Jong-un. Here, Kim's visage is transformed into a target alluding to the Western propagandist portrayals of the leader as being threatening to his citizens and democratic progress. In contrast, the green background represents prosperity and a fresh start in Korean culture. Yet, Kim's portrayal remains sinister as the look in his eyes and the lack of a neck signify distrust from outside world and echoes his father's policy of isolation. 
Hail Kim! like the rest of it's companions is a veracious and ambiguous synthesis of ideas that intertwines past, present, and future as well as fact and fiction. The works grows like an organism evolving from an awareness of its environment to an exploration of all that is psychological, personal, iconic, historical, and eternal. 
Boris Brenman is a visual artist who creates paintings, sculptures, and photographs that depict fictional narratives. In the process of painting, alternate universes emerge from the work similar to the concepts in works of Trenton Doyle Hancock or Junot Diaz where characters have both supernatural and human powers. Brenman's work has been featured in several group exhibitions around Pittsburgh and New York since 2008. In addition, he has paintings that are in private collections throughout the United States. He received a Bachelor of Fine Arts from Carnegie Mellon University in May 2011 and is currently working as an artist in New York.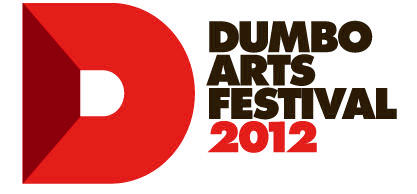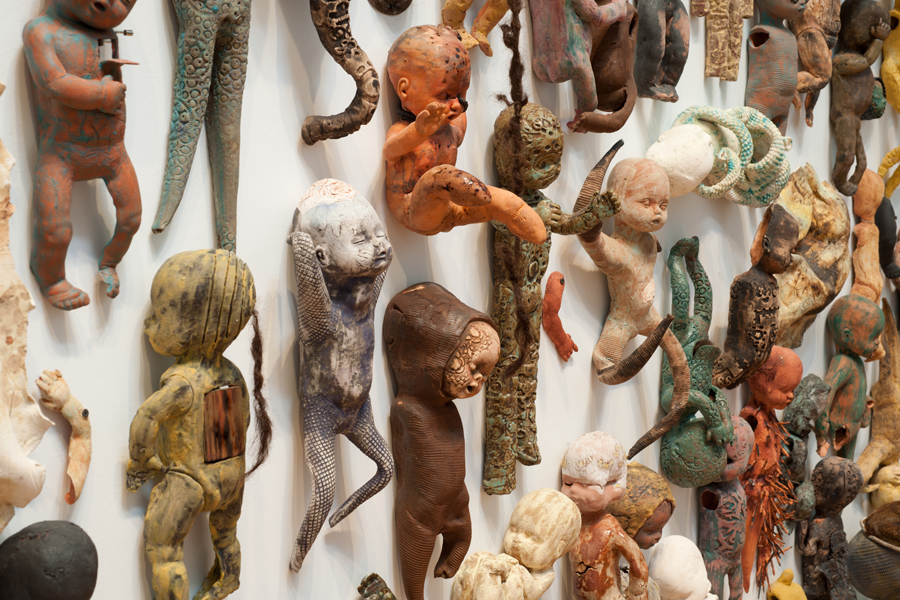 IVANIA GUERRERO
BEARING WITNESS
JULY 5TH - 31ST 2012
OPENING RECEPTION:
THU JULY 5th 2012, 7:00 - 10:00 pm 
Rabbithole Gallery is pleased to present BEARING WITNESS, an exhibition by artist Ivania Guerrero.
ARTIST. SCULPTOR. Ivania Guerrero was born in Nicaragua in 1978. At the age of five she, along with her mother and siblings, migrated through the dangerous Mexican-US border to Miami. Her work is inspired by childhood fears of war from a 1979 Nicaraguan uprising that forced her father to flee from political persecution and live in exile in the U.S.  As a survivor of war, she ties in similar narratives from the Holocaust into her work.
Ivania Guerrero's work consists of ceramic and mixed media 'babies' that manifest from fear and violence but are created with tenderness, delicacy and innocence. Through an active process of making, she strives to create the perfect 'baby' while grappling with the distressing relationships of fear, trauma, love and intimacy. Varying in height, texture, and character these sculptures represent remnants of empty shells that once contained the bodies of children and are reminiscent of the loss of childhood innocence and the hopelessness that inevitably follows when children bear witness to violence and abuse during war. She will also be showing drawings that not only relate to war but also give viewers the impression that they have been there and have bore witness to these moments.
GELLA ZEFIRA, CURATOR
Pages