ON VIEW

ROSE KLABIN.  "Where Is My Other Half?" (2010), 110x150 cm, Digital print on cotton paper, Edition of 2
16 Sep - 20 Oct 11
Opening reception: Fri 16 Sep 11. 6:00 - 9:00 pm
Rabbithole will be featuring works from Brazilian artists Rose Klabin and Rodolpho Parigi in an exhibition opening FRI 16 SEP 11. These works will be on view until 20 OCT 11.
Both Klabin and Parigi are considered among the most promising new figures in Brazilian contemporary art. After spending 15 years in between New York and London, where she had received her BA from New York University and two MFAs from Byam Shaw School and Central Saint Martins respectively, Klabin had recently returned to Brazil in 2007 where she continues to live and work today. Her multi-media works, at turns sculptural, performance-based, and photographic, reveal a focus on corporate and consumer culture through a process of overlaying and compositing multiple images that reflect a human role within a vision of commercial chaos.
The works for this exhibition are drawn from the 2010 series Dissociation 2 and showcase the artist as an observer of domestic and industrial spaces through the prism of psychoanalysis. Klabin's work focuses spe- cifically on this overlap as a traumatic event, drawing upon the work of French psychologist Pierre Janet's research on "dissociation", or the idea that a person can disrupt the process of memory to distance himself from a psychological trauma, to underline the layers of rendering as congruent to a viewer's ability to process or dismiss visual information either in part or as a whole.
The artist's appearance in these works further disfigures this spatial relationship, heightening the sense of awareness between artist and viewer, which in turn parallels the mutual complicity born into the relation- ship between corporation and consumer, particularly in the voracious art fair culture.  Klabin's performance work, entitled Rose Klabin Inc, which debuted at The Barge House in the group show "Quick and Dirty" curated by Jenny Ackerman in London in 2006, blended a reaction to warp-speed art commerce with an autobiographical context, and ultimately served to set the stage for current works that continue to question the modes of distribution and consumption within the art industry.
Rose Klabin's works are included in private and public collections in Brazil, USA and Europe.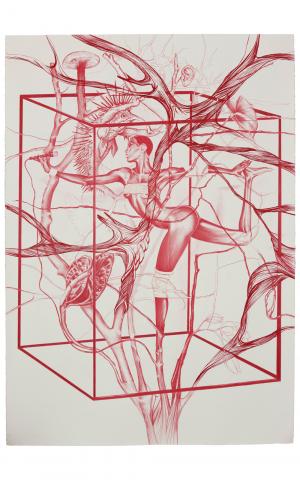 RODOLPHO PARIGI "Magenta Grace Jones" (2011) 197x140cm, Colored pencil on paper
Rodolpho Parigi has quickly become known as a prodigious talent in the young Brazilian contemporary art scene, with two recent solo exhibitions at Sao Paolo's Galeria Nara Roseler, as well as a solo exhibition at the AMT Torri & Germinian Gallery in Milan. He recently completed a special project in Leipzig, Germany, his works are in the collections of Pinacoteca do Estado de Sao Paolo, MAM Bahia, Itau Cultural, MARP, MAB and others.
From 2007 to 2009, Parigi created large-scale paintings and site-specific works composed of abstract environments using an intense palette of fragmented colors and blocks which gained much acclaim for its techni- cal and conceptual merits.
The procedural theme of layering present in Klabin's work continues in Parigi's. His recent works since 2010 feature a reduced palette, consisting primarily of magenta, red and pink hues, as well as a dominance of generally recognizable images layered upon each other. These works, rendered exquisitely in colored pencil, seem to reference biological studies and encyclopedic drawings, but their layering creates chimerical images the artist describes as "invented figurations".
Parigi compares this process to that of remixing, where scraps and elements, texts and ideas are compiled to create a reconfigured whole. The iconic elements, such as the famous Grace Jones image, fuse with bodies and animal parts, tree branches and insects, resulting in highly imaginative hybridizations where the viewer can, as in Klabin's work, once again consider whole or part as determined by the eye's reading of the overlap- ping layers.
Nominated artist for PIPA 2011. Born in 1977, in Sao Paulo, Brazil. Lives and works between Paris and Sao Paulo.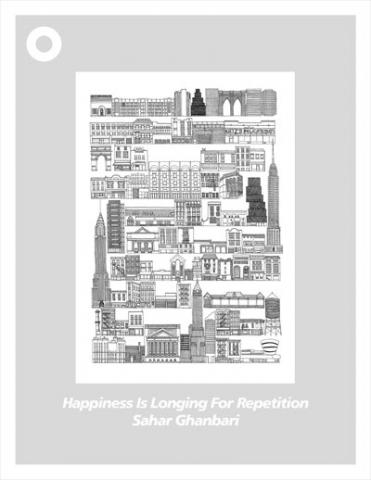 New drawings
19 Aug - 06 Sep 11
Opening reception:  19 Aug 11. 6:00 - 9:00 pm
London-based artist Sahar Ghanbari travels from city to city recording things: buildings, objects, bits of minutiae on index cards and tiny sketchbooks.  Her work results from a need to process daily information, re-organizing and configuring the mundane in graphic, detailed line drawing that recalls the obsessive cataloging of Bernd and Hilla Becher and rhythmic intensity of Thomas Broome.  

Born in Tehran and raised in both Göteborg and London, Sahar is accustomed to the ambiguities of the Stranger in a Strange Land.  In her newest work, a series of building façades robbed of perspective and drawn diagrammatically according to a pattern of loose grids, Sahar shows us the marquee and nameless structures that provide the visual identity of different cities, inviting us to look upon the displaced skylines as if studying them for the first time.  

While visually arresting, these works also register as slightly alienating.  The viewer inhabits the role of perpetual outsider, looking upon these objects and places with a scientific eye, without the benefit of human warmth or satisfying depth of field.  There's a sense of distance and examination, reminiscent of Diderot's Encyclopédie (1750), though Sahar's drawings seem to contain a persistent chaos, which seem only to be reigned in by the continuous and repetitive process of recording.




RABBITHOLE
33 Washington Street.  Brooklyn, New York 11201
Tel. 718 852 1500   |   www.rabbitholeprojects.com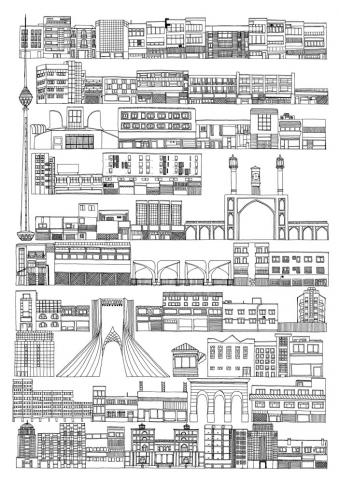 Tehran (2011), ink on paper, 29.7x40cm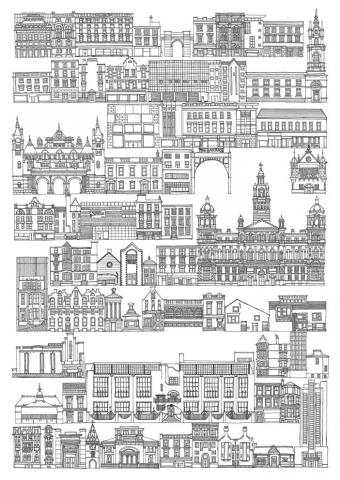 Glasgow (2011), ink on paper, 29.7x40cm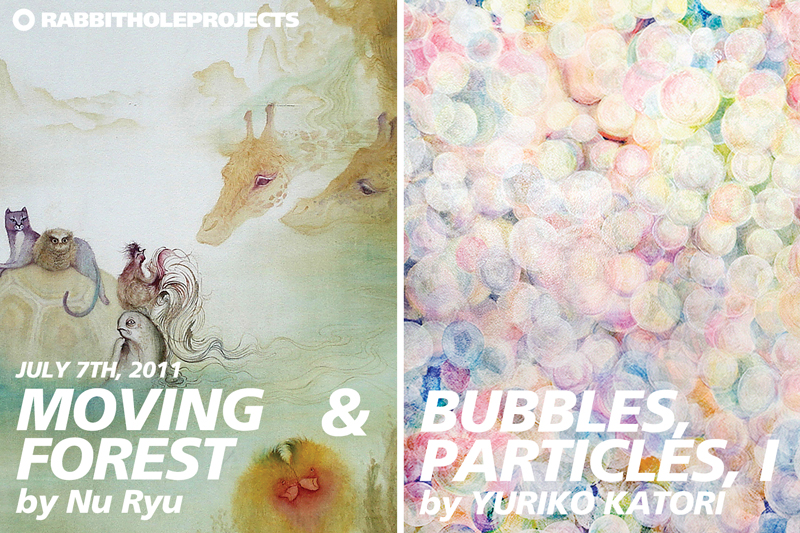 MOVING FOREST by Nu Ryu
& BUBBLES, PARTICLES, I  by Yuriko Katori 
Opening Reception
THU 07 Jul 11
6:00 - 9:00 pm
until 28 Jul 11
Nu Ryu
was born and raised in Seoul, South Korea. She received her BFA in Visual Communication Design from Hongik University. Throughout her time there she was fascinated with creating stories and making animations, movies, and illustrated books. She, however, found herself much more interested in communicating and developing her artistic vocabulary through drawing and painting. She moved to New York and earned her MFA at the School of Visual Arts in Illustration. Nu's work has been exhibited widely and internationally in numerous galleries and art festivals. She has won many art awards, and her work has been published/featured in famous art magazines. You can find more about the artist here:
www.nuryu.com
Yuriko Katori was born and raised in Ibaraki, Japan and currently lives and works in New York City. She received her BA in Literature from Waseda University in Tokyo and MFA from the School of Visual Arts. She has been continuously interested in the contradictions in the world, such as reality/dream, myself/others, and human/nature. Her work has been shown internationally in numerous solo and group shows in various galleries, including Kokoro Studio in San Francisco, Lana Santorelli Gallery in New York, National Arts Club in New York, The Pyramida Centre for Contemporary Art in Israel, and 20/20 gallery in New York. 
Pages