Sunday, May 15: ASK MAMI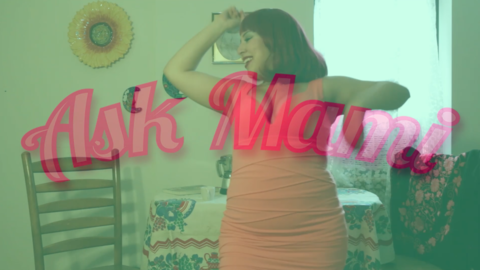 Mami's How to Be a Latina is a performance by Nathalie Moreno. Mami is a Cuban-American mom and lifestyle blogger from Miami who wants to advise women on the best ways to care for their family, home and man. Nathalie Moreno is a Cuban-American artist from Miami, Florida whose satirical series Ask Mami, is meant to raise questions over Latina stereotypes and the performativity of ethnicity. 
On May 15th, at Rabbithole Projects, Mami will have a screening of her latest advice video, Ask Mami: Taking Care of Your Man, and then teach the audience how to be a Latina. This will be an interactive and engaging experience for wannabe-Latinas and spectators alike. Neon pink, Latin music and fun are guaranteed with free entry! 
Follow @askmami or visit askmami305.com