Thursday, July 28: Krystal Floyd & Amanda Rex present NO WRONG WAY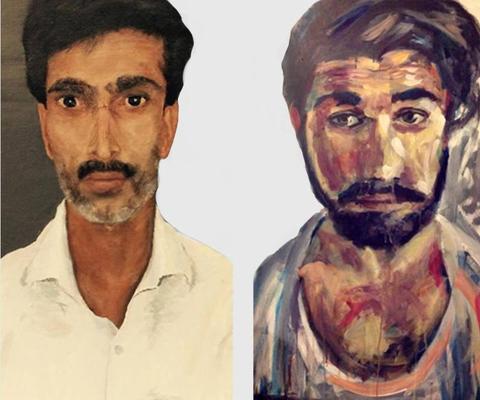 Krystal's portraits are of strangers from all over the world who've posted their selfies online. Although there is a wide variety of "models", they each share the desire to curate their own image to post publicly. Due to the digital image files used, her paintings may be the only tangible incarnation of the images. They serve as a metaphor for the internet's virtual means of bringing people together, as well highlight the new mechanisms for creating Art.
Amanda's paintings are the result of neurotic attention to detail, the astonishing beauty of the great outdoors, and a hodgepodge of world travels. Working mainly in acrylics, she blurs the lines between Realism and Impressionism, without following guidelines of any sort -- choosing instead to paint purely what comes from her heart. These paintings in particular, are inspired by two of Amanda's favorite places: India and the Hudson Valley of New York.